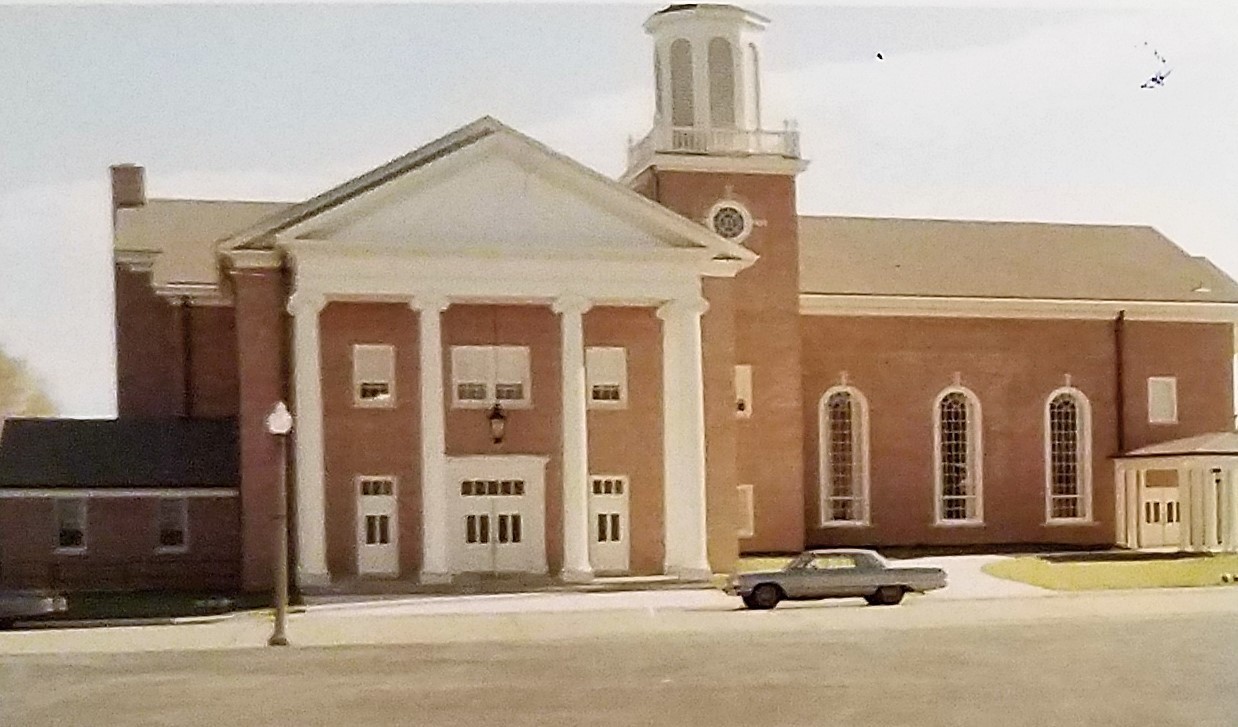 Our parish was founded on June 24, 1950. Archbishop Joseph Ritter appointed Fr. Arthur Behrman to organize our parish. We are named after St. Raphael the Archangel to compliment our two nearby sister parishes also named for the Archangels. 
The first Sunday Mass was celebrated on July 30, 1950 at the Cardinal Glennon Seminary College Chapel, which served as the temporary church.
Plans were drawn for a colonial style church and school to complement the surrounding neighborhood. On September 12, 1951, St. Raphael School opened for the first time with 340 students enrolled. 
The first Mass was celebrated in the new (temporary) church on January 27, 1952. As was typical at the time, the church was first in the school gymnasium, and later on, the church building would be constructed.
In 1965, permission was given to begin construction on a combined church and rectory complex south of the parking lot. In February 1966, contracts were signed for the cruciform style church with a capacity for 750 people. By the summer of 1966, construction was underway. 
The new church was opened on August 6, 1967. The church was dedicated on April 28, 1968.